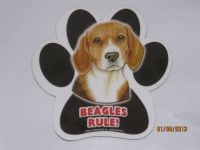 "I missed tricks or treats sitting here all night with you waiting for the Great Pumpkin, and all that came was a BEAGLE!"
- Sally to Linus after Snoopy showed up in the pumpkin patch (Peanuts)
Welcome to Beaglemania, where beagles rule! As you will see, we are beagle biased, and while we love all dogs, we just looovvvve beagles!
MEET THE BEAGLES
Currently, there are two beagles in beagledom: Gretchen is our oldest and is a beagle/border collie mix, and the newest addition to the beagle kingdom is our pure breed beagle Southern Belle, Miss Daisy-Mai.
So, sit back and enjoy the beagle gallery, and feel free to bay if the urge strikes............
Gretchen
" Blue eyes looking at me, nothing but blue eyes do I see............."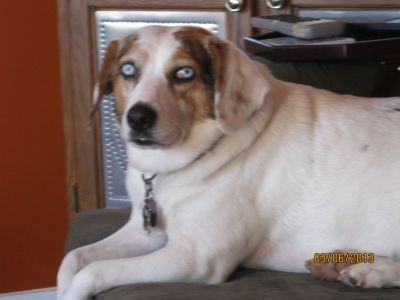 Miss Daisy-Mai
" I got a girl named Daisy, she almost drives me crazy....."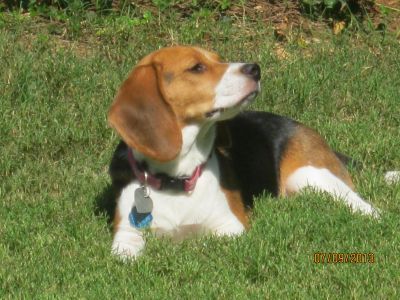 **********************************
BEAGLES ON THE BEACH
On a recent trip to Charleston, we visited Folly Beach and took "the girls" along. Neither had ever been to a beach. Miss Daisy-Mai was intrigued, curious, and having a great time. Gretchen, on the other hand, could not wait to get back to the car. She knew where it was, and kept pulling and tugging on her leash towards the parking lot. Beach baby, beach baby not so much. She's a trail dog all the way. Some pics of the "Beagles on the Beach."
Gretchen is done!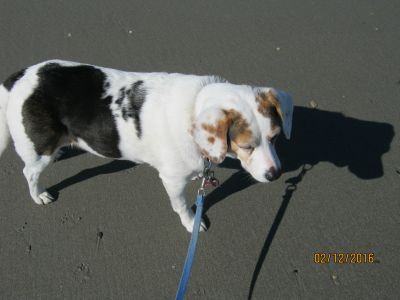 Miss Daisy-Mai gets salty paws!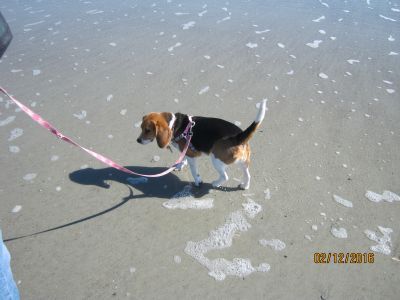 Bob & his girls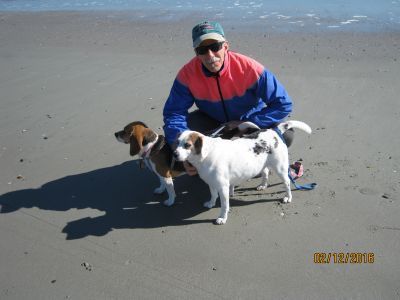 Miss Daisy-Mai on the rocks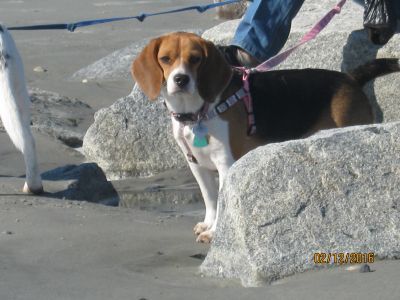 Oh my! Good stink on the beach!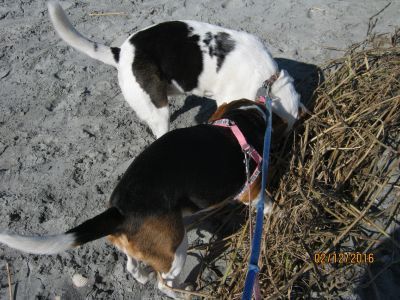 Roo & the girls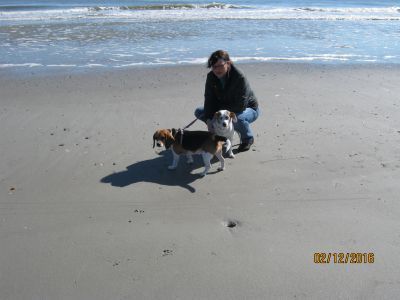 Gretchen: "the car is this way."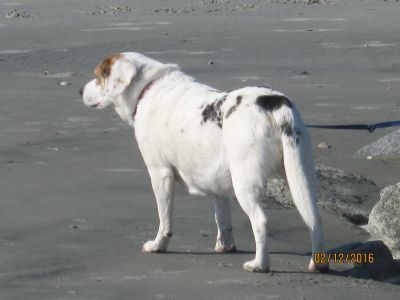 Buddies for life (even on the beach)